NEPTUNE ASSOCIATION INAUGURAL MEETING
20th December 2003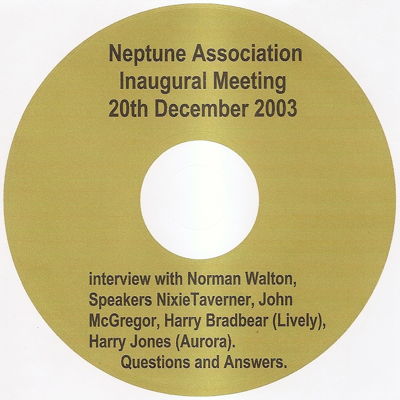 A compilation DVD of the Inaugural Meeting has been put together at minimal cost by Tom and Gillian Wadden, both TV professionals - Gillian's father was the Doctor in Neptune. The DVD includes an interview with Norman Walton (the one survivor), a presentation by Commander John McGregor on 'the circumstances surrounding the loss of HMS Neptune', an address by the Reverend Lt Cdr Ron Paterson (Chaplain to the Association who served in Neptune), and speeches by eye-witnesses Lieutenant Harry Bradbear (HMS Lively) and Petty Officer Harry Jones (HMS Aurora). It ends with a "Question and Answer" session chaired by John McGregor. It is on sale at £5 (including UK postage and packing) and all profits go to the Association.


© 2002-2018 The Neptune Association, Registered Charity No 1103413.