Coming soon ...
PERKINS
, Petty Officer Stoker, DAVID OWEN, age 32. Son of Richard and Sarah Perkins, of Maesybont, Carmarthenshire, Wales.
David, a Leading Stoker in August 1939, wrote the following thank-you letter for socks sent to the Neptune crew by Mrs Teasdale of Johannesburg, South Africa. It was so beautifully written that the Teasdale family had kept it for 65 years before sending it to the Association.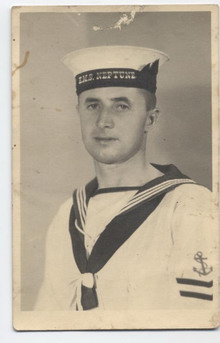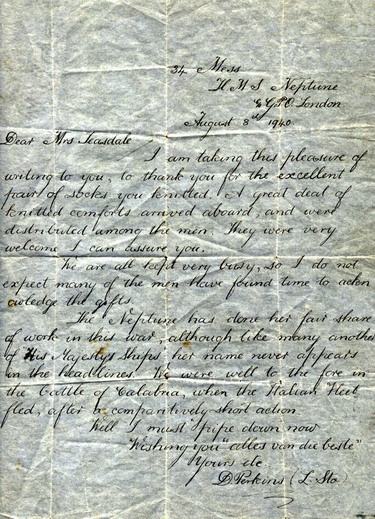 Petty Officer David Perkins - His photo collection from South Africa in 1939 and 1940 was sent by his nephew Ronald Perkins in April this year. David's handwriting is beautiful.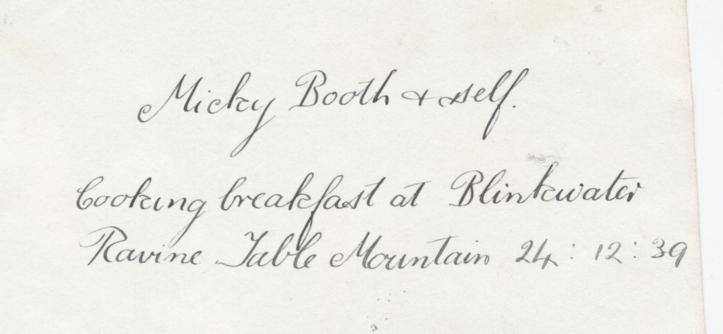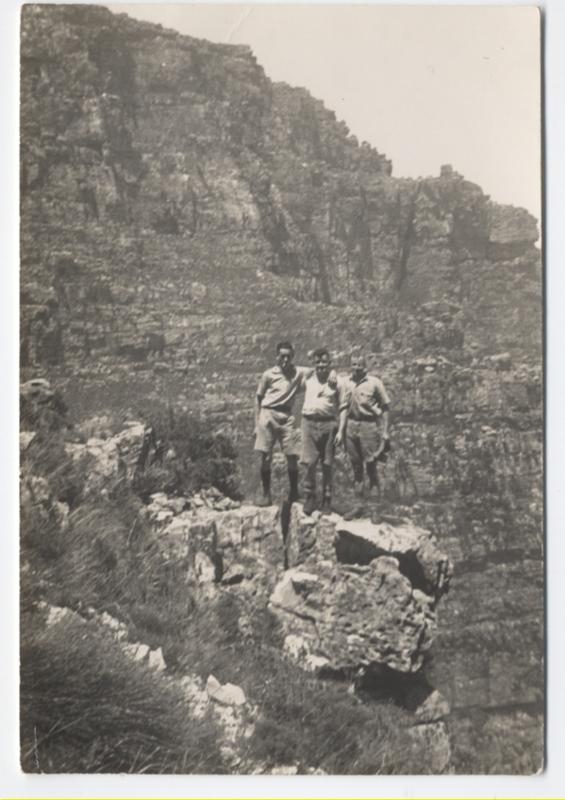 Petty Officer David Perkins (on right) with fellow Leading Stokers Micky Booth and Micky Barrett on Table Mountain Capetown on 24 December 1939. It is believed that Micky Booth and Micky Barrett left Neptune in 1941 and survived the war.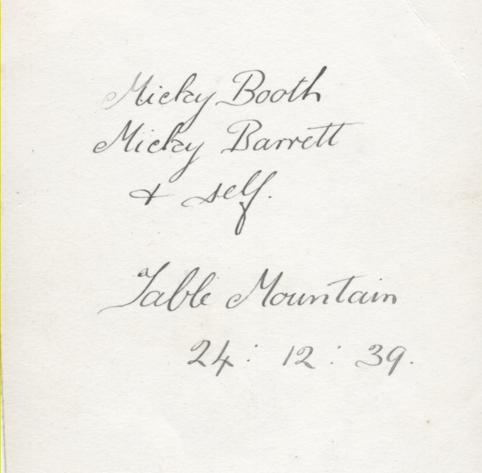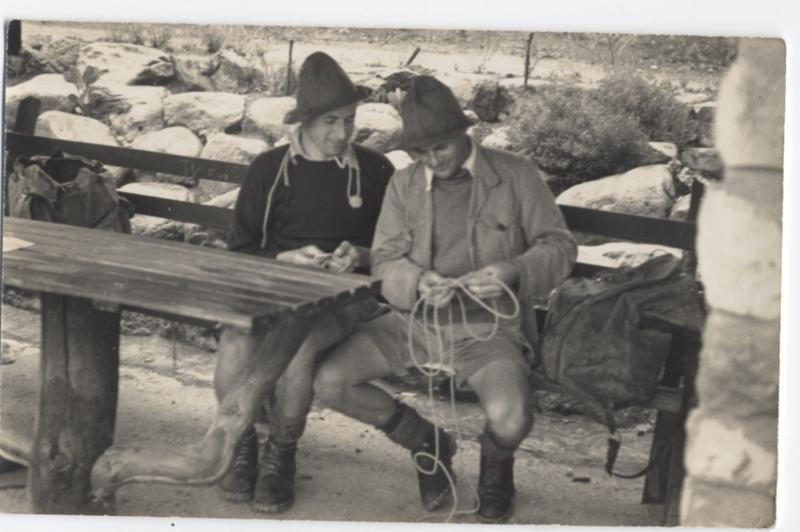 Petty Officer David Perkins (on left) with fellow Leading Stoker William (Cam) Catell camping at Kirstenbosch Gardens Capetown on 23 April 1939. Sadly Cam Catell who by then was a Petty Officer Stoker died in HMS Exmouth aged 38 on 21 January 1940. Exmouth was a destroyer torpedoed and sunk by U-boat U22 in the North Sea off Tarbet Ness, Moray. There were no survivors.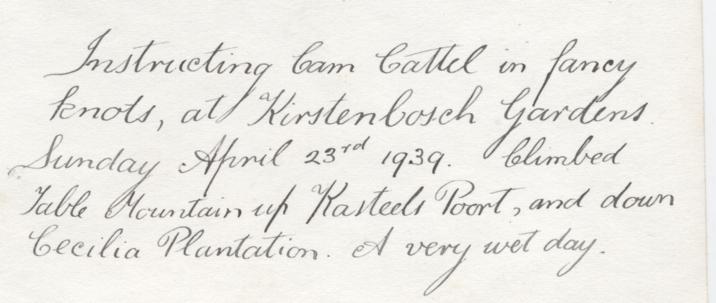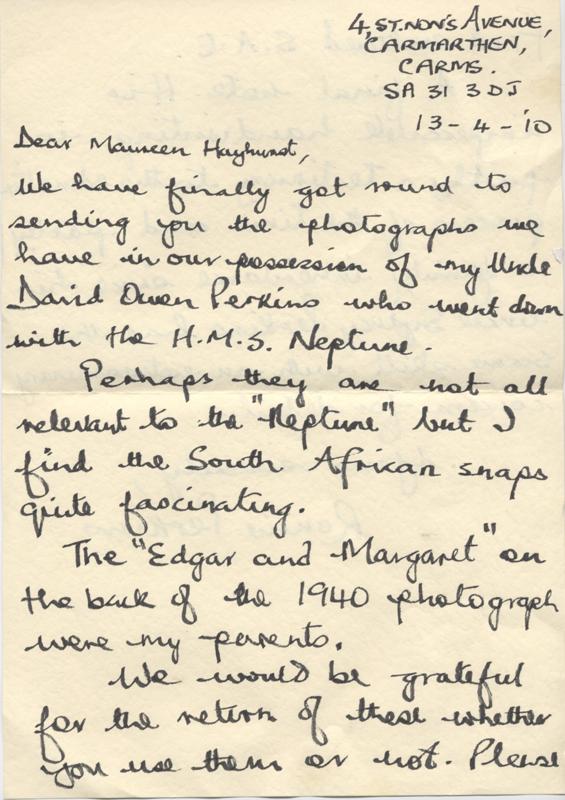 Letter from Ronald Perkins written in 2010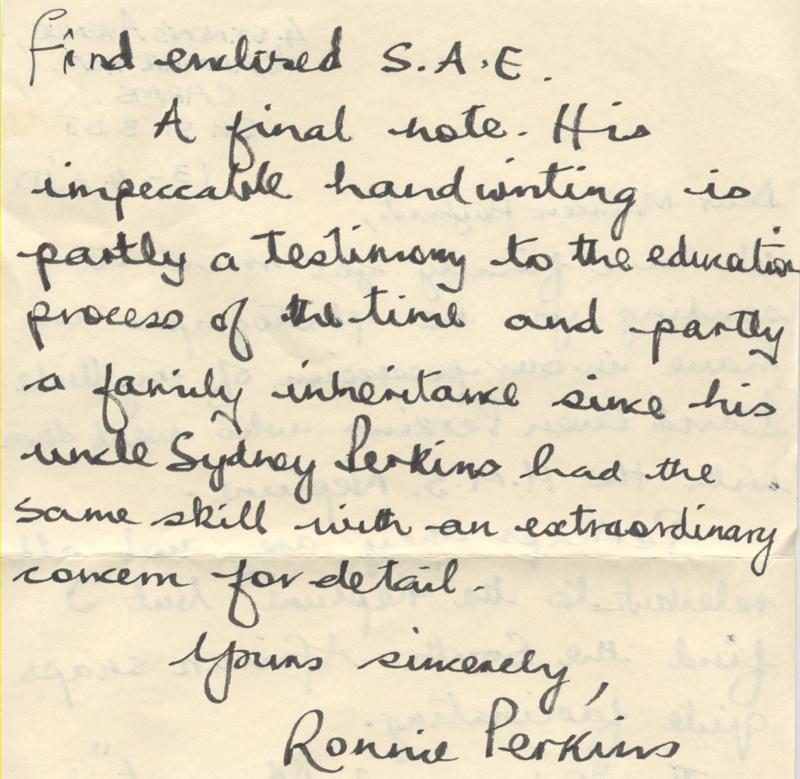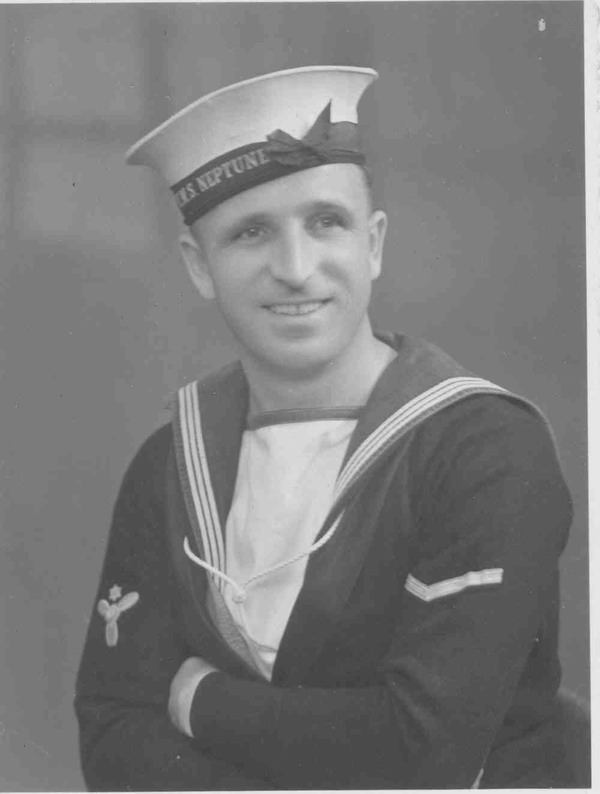 NEWTON, Leading Stoker, EMMANUEL, age 32. Son of Emmanuel and Ethel Newton; husband of Violet Amy Newton (nee Beavis), of Orlestone, Kent. Photos and details supplied by Emmanuel's son Michael, who himself served for 30 years in the Navy from 1954 to 1984.
Emmanuel, or 'Man' as he was called, was born in 1909 in Charmouth, Dorset. He joined the Navy in 1934 and his first ship was the cruiser HMS Devonshire in the Mediterranean. Returning to Plymouth in 1937 he was in the winning Devonport Field Gun crew at the Royal Tournament in July '37. Joining Neptune he sailed for the South Africa station later that year. In this photo he is on the right with another Neptune Stoker.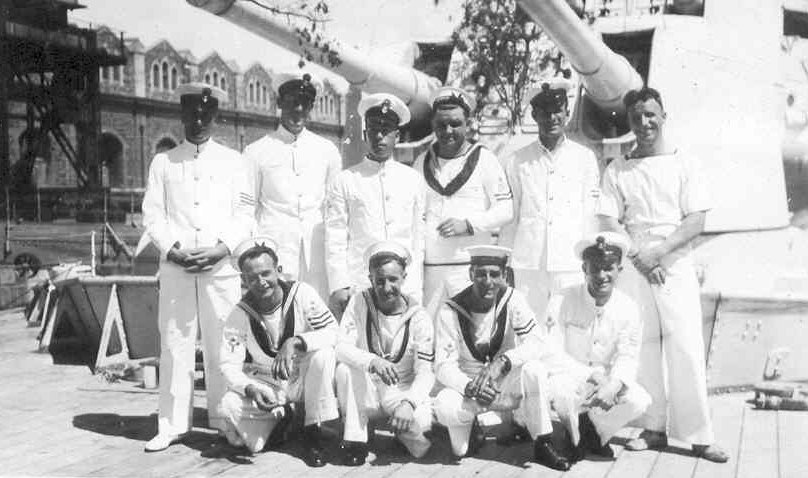 Stoker Emmanuel Newton back left as Messman of the PO Stoker's Mess in 1938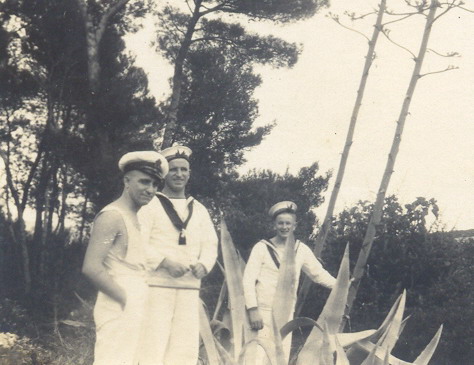 Leading Stoker Emmanuel Newton in centre with unknown Petty Officer Stoker on left and another unknown Stoker on right